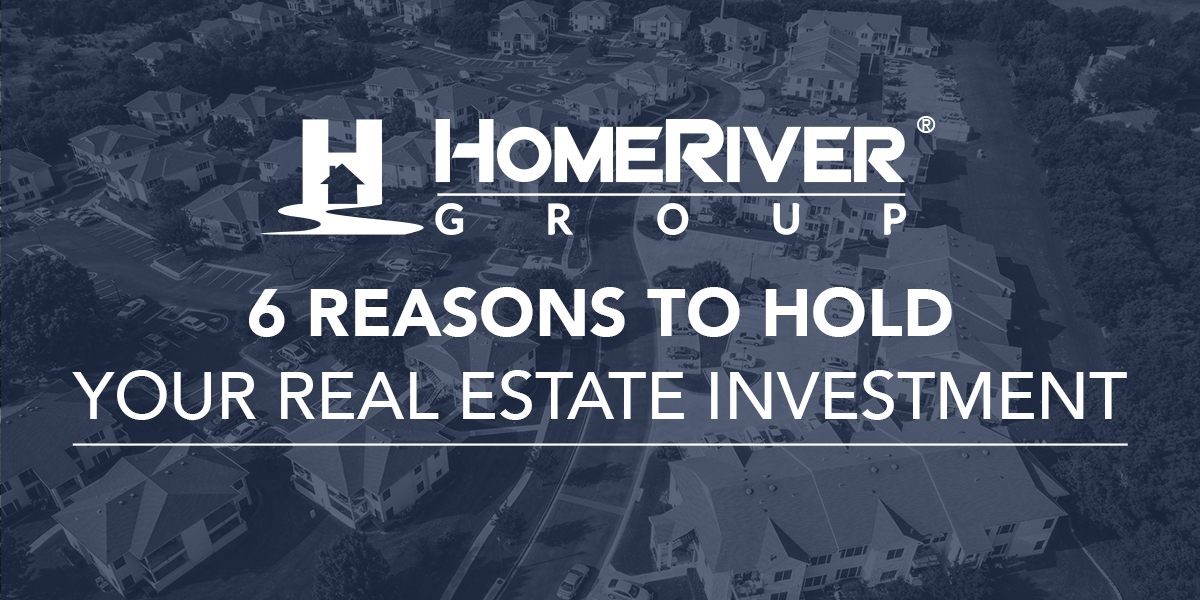 Many real estate investors start thinking about selling investment properties when real estate fundamentals are strong and markets are hot. And during such times, there seems to be no shortage of real estate agents and others anxious to benefit from another transaction. Unless there is a compelling need to cash out of your real estate investment, here are 6 reasons why you may want to think again about selling:
Real estate is a top-performing asset class. Few investments perform like real estate, doubling in value every 10 years on average in this country – and even more in bull markets. Too many investors wish they had held on to properties they previously sold because those assets would now be much more valuable and, in some cases, nearly irreplaceable.
You've got cash flow and growing equity. As your investment property increases in value, so does rent. And while your income is growing, tenants are paying down the mortgage, creating greater owner equity. The combination of market appreciation, increased revenue, and debt reduction consistently helps you build wealth over time.
There's financial power in leverage. As your property value increases and the mortgage balance decreases, you can refinance or "leverage" the property and pull equity out of the asset to purchase additional real estate. When properly done, this strategy can help you build greater wealth while increasing your leveraged return.
You've got tax advantages. Every year, tax write-offs for asset depreciation help shelter your income along with other expenses associated with your investment property. These are powerful tools that also help you build greater wealth.
1031 exchanges can be challenging. It's no secret that exchange properties are difficult to find in strong markets. There's just too much competition for the same opportunities and cash will almost always win the day among competitive offers. And remember, a standard sale will result in capital gains tax and any applicable prepayment penalties.
Selling generates significant fees. The fees associated with selling an investment property are significant. They include brokerage fees of up to 6%, title insurance, closing fees, and many other associated fees. Investors are often surprised when their net proceeds are much less than anticipated.
As your investment property continues to increase in value, HomeRiver Group® remains committed to the preservation and sound management of your asset. If you're interested in knowing more about how to improve the value and cash flow of your current property, we're here to help.
HomeRiver Group® is an integrated national platform offering world-class property management services to owners and tenants in single-family and multifamily rental markets throughout the United States.