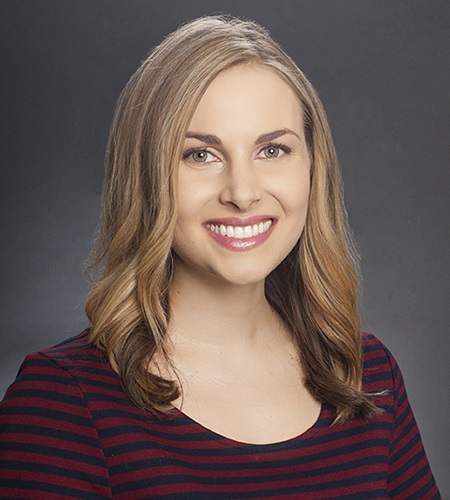 Western Regional Vice President Alexandra Goldthwaite's vast experience and exceptional leadership in property management has led to a volunteer leadership role with the Institute of Real Estate Management (IREM). She was recently announced as a Regional Vice President. Here's IREM's press release:
IREM Announces Alexandra Goldthwaite CPM, as 2021-2022 Region 11's Regional Vice President
The Institute of Real Estate Management nominating committee announced its 2021/2022 slate of IREM Officers, including IREM Sacramento past President Alexandra Goldthwaite, CPM, as the 2021-2022 term Regional Vice President.
This prestigious role includes a two-year term. Newly elected officers will serve with 2021 President W.A. "Chip" Watts IV, CPM, CCIM, of Watts Realty Co., Inc., AMO, in Birmingham, Alabama.
"I am honored to serve as the national 2021-2022 IREM Region 11 Regional Vice President position", said Alexandra Goldthwaite, of HomeRiver Group. "I hope to work with IREM members in creating an adaptable strategy and vision for members to learn, network, and give back."
Formerly past President of the IREM Sacramento Chapter, Alexandra serves as the Regional Vice President for HomeRiver Group Property Management.
About IREM:
IREM® is an international force of 20,000 individuals united to advance the profession of real estate management. Through training, professional development, and collaboration, IREM® supports our members and others in the industry through every stage of their careers.
We believe in our people, and we provide the tools they need to succeed. We open doors, we forge connections, and we help show the way forward. Backed by the power that comes with being an affiliate of the National Association of REALTORS®, we add value to our members, who in turn add value to their teams, their workplaces, and the properties in their commercial and residential portfolios.
Our memberships empower college students, young professionals, and industry veterans who are committed to career advancement. Earning our credentials, including the CPM®, ARM®, ACoM, and AMO®, demonstrates a commitment to, and passion for, good management. These credentials, along with our courses and an array of resources, all exist with one goal in mind – to make a difference in the careers of those who manage.