Greensboro Property Management
We're uniquely positioned to advise you on the different components of Greensboro property management that maximizes the value of your investment.
Managing your own rental property can be a full-time job where inexperience can cost you valuable time and money. With the right kind of management support from Home River Group, we can manage your property so you turn a steady profit on your rental property. As one of the nation's leading providers of professional Greensboro property management services, we're experts at helping serious investors like you allocate your time and resources.
Learn More About Our Services
Inquire About Our Services
Fill out this form to learn more about our property management services.
Owner or Renter?
How We Maximize Your Investment
Find Qualified Tenants.
We'll help you minimize vacancy time and maximize rental income.
Protect Your Revenue.
It's easy for tenants to pay on time and we take quick action if there's a delay.
Protect Your Investment.
We include eviction assistance in your monthly management fee.
Safeguard Your Property.
We make it easy to manage repairs and maintenance.
Free Rental Analysis
Find out how much your home will rent for
---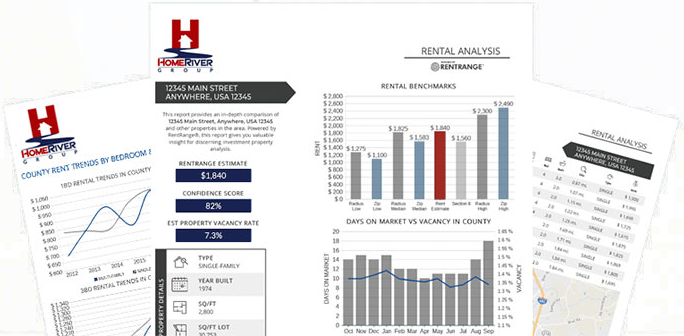 Greensboro Available Rentals
Why Invest In Greensboro?
Greensboro North Carolina is part of the Piedmont Triad (along with Winston-Salem and High Point) in the central part of North Carolina. The city is small enough to know your neighbors yet large enough to be the home of a thriving economy. Greensboro hosts several corporate headquarters and offers a stable job market. It is a great place for both businesses and families.
If you are an investor looking for single-family rental properties at a fair price, Greensboro is the place. Housing prices in Greensboro are not keeping pace with the rest of the country which makes housing in this metropolitan area more affordable for the buy-and-hold investor. Greensboro was ranked one of the best real estate markets by Wallethub based on the market attractiveness and local economy.
Wallethub also voted Greensboro as one of the best cities for renters based on important factors such as the rental market, affordability, and quality of life. Nearly 30% of the population in Greensboro is between the ages of 20 and 39, which is a group that traditionally preferes to rent rather than buy. Source: Roofstock
MORE +
Get Started
1205 W Bessemer Ave #210
Greensboro, NC 27408