San Antonio Property Management
We're uniquely positioned to advise you on the different components of San Antonio property management that maximizes the value of your investment.
Managing your own rental property can be a full-time job where inexperience can cost you valuable time and money. With the right kind of management support from Home River Group, we can manage your property so you turn a steady profit on your rental property. As one of the nation's leading providers of professional San Antonio property management services, we're experts at helping serious investors like you allocate your time and resources.
Learn More About Our Services
Inquire About Our Services
Fill out this form to learn more about our property management services.
Owner or Renter?
How We Maximize Your Investment
Find Qualified Tenants.
We'll help you minimize vacancy time and maximize rental income.
Protect Your Revenue.
It's easy for tenants to pay on time and we take quick action if there's a delay.
Protect Your Investment.
We include eviction assistance in your monthly management fee.
Safeguard Your Property.
We make it easy to manage repairs and maintenance.
Free Rental Analysis
Find out how much your home will rent for
---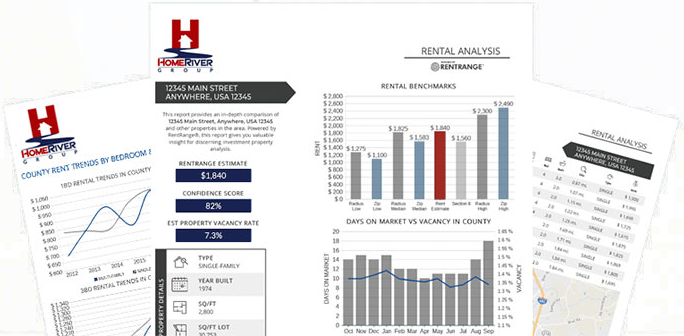 San Antonio Available Rentals

Why Invest In San Antonio?
According to the United States Census Bureau, San Antonio is one of the fastest growing cities in Texas and the United States. Reasons for this include the cost of living, job opportunities, school districts, and warm climate. These are great factors to consider if you are an investor thinking of purchasing a rental property in San Antonio.
The cost of living in San Antonio is lower in comparison to other major Texas cities such as Austin, Dallas, Fort Worth and Houston. The median income in San Antonio for a household is approximately $52,000. HomeRiver Group San Antonio currently manages over 600 homes with the average rent at $1250/month. This is very affordable rent in comparison to other cities.
San Antonio is home to several large businesses to include USAA, HEB (grocery chain), Rackspace Technology, Valero Energy, Toyota, and Amazon which is actively growing their presence here and will increase job opportunities. San Antonio is also known as Military City USA due to the number of military bases. This is important to investors because the military increases the number of renters and the demand for rental homes.
One of the essential elements for many renters is the school district. San Antonio contains several great schools in multiple districts: Alamo Heights ISD, NorthEast ISD, and Northside ISD. These are areas we recommend to our investors when looking to purchase a rental property.
If you are an investor and thinking about purchasing an investment property in San Antonio feel free to reach out to us with any questions and we'd be happy to assist.
MORE +
Get Started
2141 NW Military Hwy
San Antonio, TX 78213