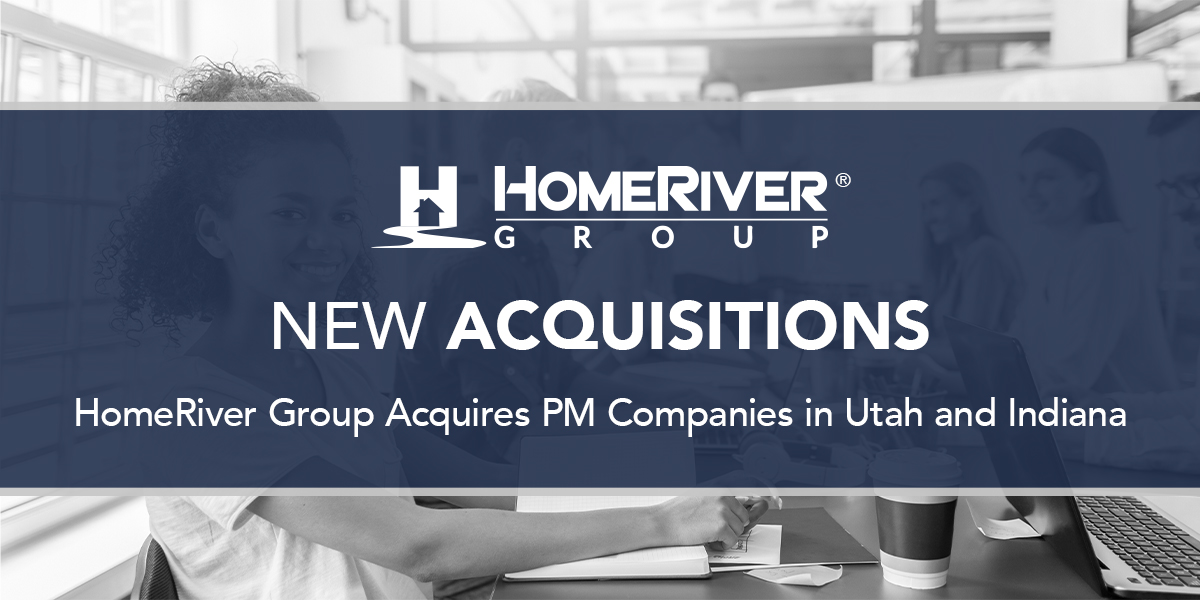 January 17, 2023 - HomeRiver Group® (HRG) has acquired the property management business of Sentinel Sales & Management LLC, located in the Salt Lake City area, and Piedmont Property Management, located in Indianapolis. This adds nearly 200 homes to HRG's property management portfolio.
Drew Napurano, Chief Operating Officer of HRG, says "Acquiring property management businesses in desirable rental markets is an important part of HRG's growth strategy. We are proud to continue our growth in Indianapolis and Salt Lake City."
HomeRiver Group (www.homeriver.com) is the nation's largest third-party property management company of single family and multifamily homes in the U.S., managing over 40,000 homes. HRG offers acquisition, renovation, leasing, management, maintenance, and brokerage services to institutional and independent single family and multifamily real estate investors, as well as Community Association Management services for Homeowner Associations. HRG was named 2022 Property Management Company of the Year by IMN and is listed as one of the Best Property Management Companies of 2022 by PropertyManagement.com.
About Sentinel Sales & Management LLC
Sentinel Sales & Management™ LLC provides premier property management and sales services, and their team-approach philosophy ensures investments are watched over and cared for with diligence. Sentinel leverages professional state-of-the-art technology specializing in marketing, leasing, accounting, maintenance and selling of real estate properties throughout The Greater Wasatch Area in Utah.
About Piedmont Property Management
Piedmont Property Management is an Indianapolis-owned and operated business with a passion for providing top customer service, market knowledge, and reliability. They provide full service property management for investors in Indianapolis, Lawrence, Beech Grove, Greenwood, and Franklin, and have sold 300 houses on and off market, and managed residential real estate since 2016. They are licensed, bonded, and insured general contractors.