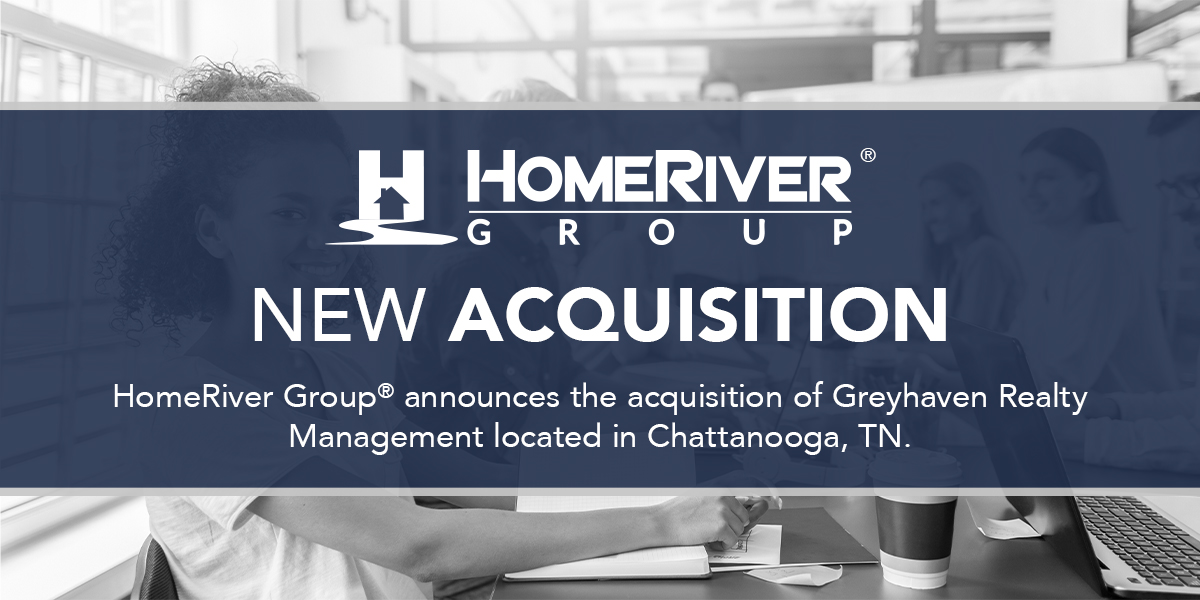 HomeRiver Group® (HRG), the nation's leading provider of property management services for single family and multifamily properties, announced the acquisition of Greyhaven Realty Management, who manages 779 units in Chattanooga, TN. HRG manages over 31,000 homes in over 50 U.S. markets.

John Hirschfeld, Chairman and CEO of HRG, said "Greyhaven Realty Management is a wonderful addition to HomeRiver Group because of their strong presence and expertise in Chattanooga. This is another new market for HRG as we continue our growth nationwide."

HomeRiver Group (www.homeriver.com) is a national service platform offering a comprehensive suite of acquisition, renovation, leasing, management, maintenance, and brokerage services to institutional and independent single family and multifamily real estate investors, as well as Community Association Management services for Homeowner Association.

About Greyhaven Realty Management
Greyhaven Realty Management Company was founded in May 2006 by Joni Eldredge and Bonnie Huval in Chattanooga, TN. With only two properties at the opening of the business it grew to manage over 770 units which includes single family, small multifamily, retail, and office. The Greyhaven team is delighted to be joining HomeRiver Group and looks forward to an exciting future.