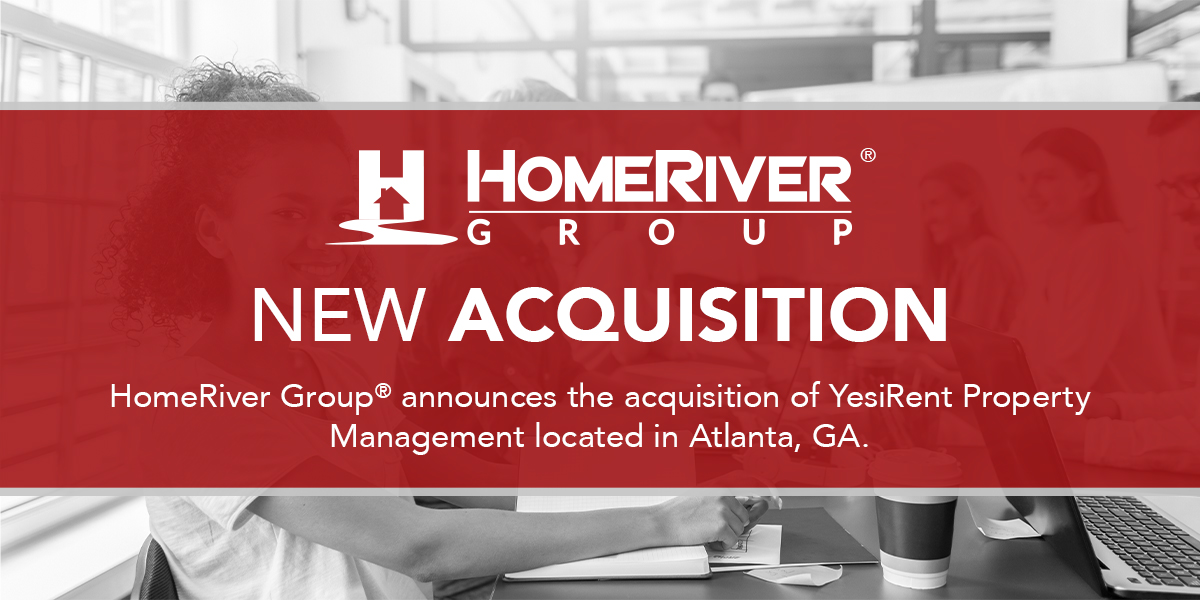 HomeRiver Group® (HRG), the nation's leading provider of property management services for single family and multifamily properties, announced the acquisition of YesiRent Property Management, who manages 390 units near Atlanta, GA. This acquisition pushes HRG's management portfolio to over 31,000 homes in over 50 U.S. markets.

Drew Napurano, Chief Operating Officer of HRG, said "Acquiring YesiRent Property Management adds to our strong management portfolio in Atlanta, and we're very excited about expanding HRG's footprint in this market."

HomeRiver Group (www.homeriver.com) is a national service platform offering a comprehensive suite of acquisition, renovation, leasing, management, maintenance, and brokerage services to institutional and independent single family and multifamily real estate investors, as well as Community Association Management services for Homeowner Associations.

About YesiRent Property Management
YesiRent Property Management was formed in 2008 by Joe Watkins, who has bought and sold over 450 homes in Metro-Atlanta and is still an active investor. The need for in-house, investor-managed property management became crucial and YesiRent offers expertise and advice to the staff and agents in investor purchase and sales, commercial leasing and sales, property management, new construction, and traditional real estate sales.